LASER ENGRAVING OF WOOD - PLASTICS - GLASS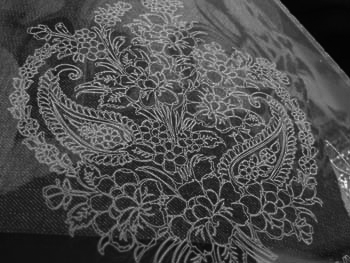 Devanét® offer a variety of engraving solutions for customers, from Hi Speed dedicated custom class 4 Lasers to C02 lasers. The ability to engrave onto non metallic objects such as wood, plastics, leather and glass are well suited to the C02 laser due to the type of beam or laser optics, the C02 laser uses mirror optics to reflect the beam onto the substrate.

Devanét® offer branding solutions with C02 laser engraving, working within a footprint of 600 x 400 x 300 mm, 300 mm being the depth we can accommodate. The C02 laser is ideally suited for wood, plastic, leather and Glass engraving and the company has a rotary facility to laser bottles and glassware.
An important aspect for any laser engraving is the beam focus, which makes it important to engrave on flat surfaces when in a static position. There are small tolerances for engraving soft curves, however the company has diamond engraving facilities to cope with areas which are curved.
The examples below serve to illustrate the versatility of our C02 laser and in particular the added value this makes to a plain item.
Laser Engraved Wooden Golf Signage

Solid Surface Material Engraved/Colourfilled




Laser Cut Fabric

Laser Engraved Wooden Cheeseboard

Rotary Glass Engraving

Belt box engraved And Colourfilled

]

Custom Lasered Belt Window Box

Laser Engraved Crest - Silver Colour fill

Laser Engraved Leather Initials

Engraved Dyed leather

Please note that images are purely for illustration and not for resale