WOVEN WEBBING - CUSTOM DESIGNED WOVEN WEB BELTS & STRAPS
DEVANET WOVEN WEBBING FOR BELTS & FASHION
Devanét® designs and supplies bespoke webbing for fashion, sport and the corporate sector from 20 mm to 100 mm wide. Predominantly made for straps and belts with a variety of different textures, woven webbing is available for relatively low run volumes per design.
Customers provide a sketch of the design and ideally nearest Pantone colour, this will then be matched to the nearest standard yarn shades available. Bespoke yarn dyed matches are available but this requires higher volumes to justify the lab dips and dyeing of the yarn.
Woven webbing can take on various designs in including logos, but it is important to remember the end result is never going to be the same as printed versions.
Woven web belts can be manufactured with or without leather tab ends, with metal or leather end tips. Buckles from Heavy Duty D rings, to custom made buckles manufactured by Devanet in your colour are made at our Congleton Factory. Devanet are specialists in providing branding solutions from engraving, embossing or printing to complement your product to ensure that your woven belt or strap is exclusive with your brand.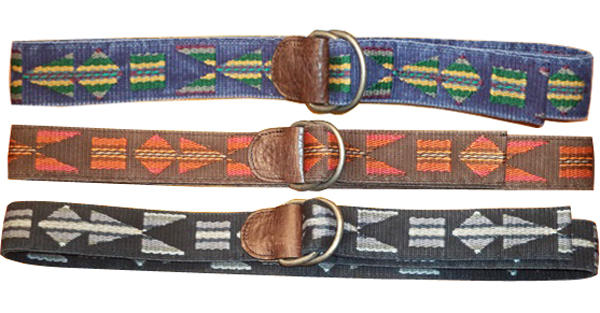 Woven web belts with abstract design - leather tab ends with antique brass D rings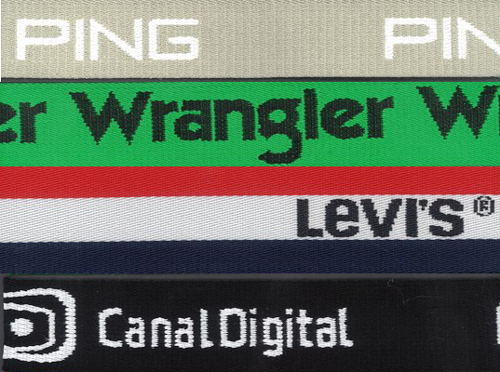 Woven webbing straps custom made to order
(note these branded web straps are illustration only)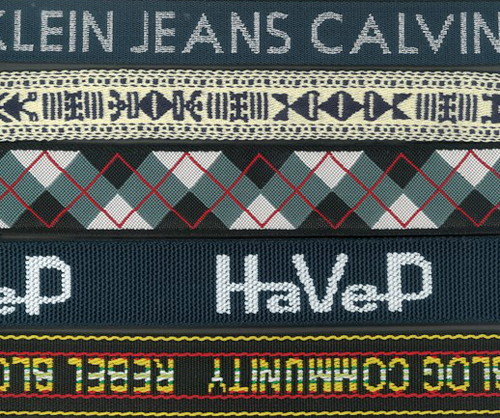 Custom woven webbing for belts and straps made to order (These branded web straps are not for sale)
Woven webbing two tone colours - custom made to order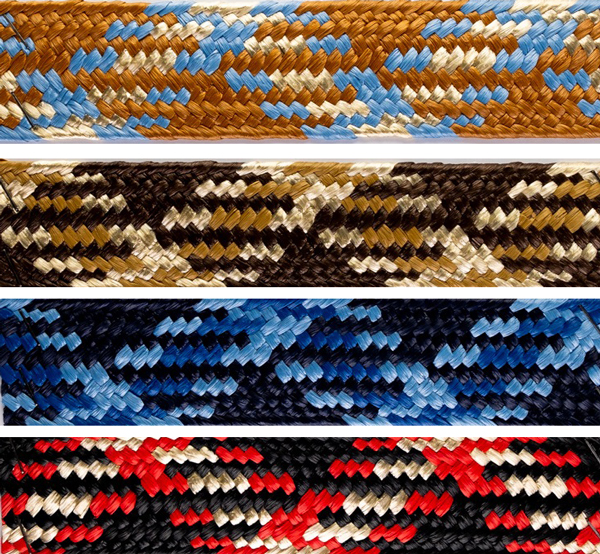 Multi coloured woven webbing
Custom made corded webbing for dog leads special colours available