The new way of coating buckles - components - pet accessories - jewellery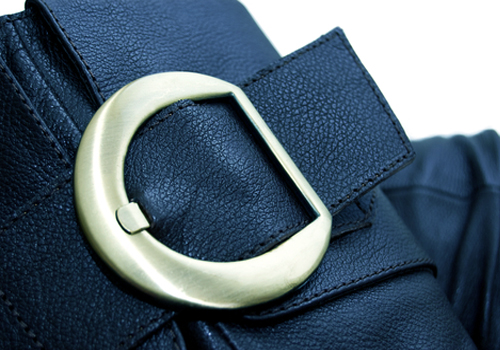 Devanét® has embarked on a new revolution for coating buckles, metal components, jewellery, and other substrate sby offering the widest range of colours using a ceramic polymer predominantly used to coat military hardware and similar items where robust finishes are required at the same time offering an appealing yet well defined technical result that surpasses many other similar coatings. Cerakote™ is a special thin film coating and proudly boasts that their coating in the worlds strongest thin film high temperature coating. Developed in the USA by NIC industries, the coating is polymer ceramic composite coating, its unique formulation particular performance enhancements we consider necessary for the buckles and jewllery we make, this includes abrasion and wear resistance, chemical resistance, impact strength and hardness. Cerakote™ requires special application, preparation and oven curing to deliver optimum results.
Devanet® have selected Cerakote to complement the company's extensive finishing services which extends to over 100 colours. In addition special mixes and fluid designs can be created. This fantastic colour range will enable anyone who wants to use their creativity, designs to go outside convention and deliver metal and other hardware in stunning colours not possible before. Working with Cerakote was down to the series of tst we undertook with them to ensure that the coating was suitable for our wide rnage of hardware at the same time was feasible from a manufacturing standpoint with small and often detailed logo products, this proved in conjunction with our special CNC and lasers to fulfill the requirements that the logos were clearly visible and finisged the pieces to a very high standard.
The process is complex and special equipment is required, plus the process takes over 2 hours to coat one buckle, luckily we can coat batches of 25 that makes it economical. Like anything of this nature preparation is a key element from degreasing fingerprints etc, to sandblasating, degassing, application adn curing for 1 hour makes this a challenging product to undertake. It is not a cheap process but the rewards are the longevity, abrasion resistance and overall list of benefits this coating provides. The finishes are stunning, the result worth the time and effort and we are coating more products now than with traditional plating, it is cheaper more robust and is suitable for many applications for outdoor use as well as jewellery, buckles, metal components, home ware and many more.
Although Cerakote can be used on its own as a coating, Devanet offer an additional surface coat which virtually doubles the performance making our buckle finishes superior to any standard flash plating finish. This clear coat and the fact that we oven bake the coating, makes this combination one of the most robust coatings for our buckles.
Devanet have made a point of continually trying to improve finishes and options for our customers, we believe this new range of coatings can be used for just about any metal part we make and provides customers with a range of colours never before available from us.
If you have an application you believe may benefit from our Ceramic Coating service please ask our sales department for more details. sales@devanetbelts.co.uk
Devanet have a minimum order of 25 pieces or £50 to process any sampling of Cerakote. If you would like your components coated with custom mixed colours please ask for our custom mixed colours service.